/content/aerobt/us/en/search.html
Your browser is not supported.
For the best experience, please access this site using the latest version of the following browsers:
Close This Window
By closing this window you acknowledge that your experience on this website may be degraded.
Planning an industry event or seeking an expert for a media interview? We can help.
---
We are one of the world's biggest aerospace companies, producing avionics, propulsion systems and mechanical systems for commercial, defense and space customers around the world. Our products fly on hundreds of aircraft types.
In recent years we have become the supplier of choice for the advanced air mobility industry. Our experts work together with aircraft designers and regulators around the world, giving them unrivaled, first-hand knowledge of the challenges and technologies involved.
We are eager to help shape the AAM industry and look forward to sharing our expertise with your audience.
Meet our experts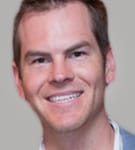 Taylor Alberstadt
Senior Director, Global Sales and Marketing
Advanced Air Mobility (AAM)
---
Speaking Topics
Electric and hybrid-electric propulsion systems (motors, controllers and turbogenerators)
Power generation methods
Next-generation propulsion architectures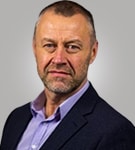 Chris Bigwood
Technical Sales Manager
Advanced Air Mobility (AAM)
---
Speaking Topics
Satellite communications for drones
Beyond Visual Line of Sight (BVLOS) technologies
Navigation sensors
Intelligence, surveillance, and reconnaissance (ISR) applications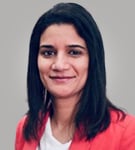 Bindu Chava
Former Director
Product Management, Advanced Air Mobility (AAM)
---
Speaking Topics
Fly-by-wire computers and flight control
Aircraft development programs
Flight control certification
Aerospace supply chain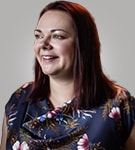 Jolana Dvorska
Avionics Architect
Advanced Air Mobility (AAM)
---
Speaking Topics
Navigation
Autonomy
European research programs
Single European Sky ATM Research (SESAR)
Honeywell strategy and product portfolio
Monta Fowlkes
Senior Business Director
Advanced Air Mobility (AAM)
---
Speaking Topics
UAVs
Military drones
Combat aircraft
Military transport aircraft
Propulsion systems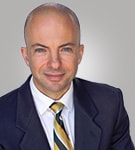 Stephane Fymat
Vice President and General Manager
Advanced Air Mobility (AAM)
---
Speaking Topics
AAM Industry Evolution
Honeywell's AAM Strategy
Avionics
Propulsion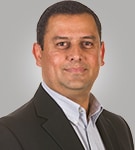 Hector Garcia
Chief Technology Officer
Advanced Air Mobility (AAM)
---
Speaking Topics
Simplified vehicle operations
Beyond Visual Line of Sight (BVLOS) technologies
Autonomy
Certification regulations
Avionics and propulsion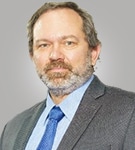 Mark Hedden
Senior Solutions Architect
Advanced Air Mobility (AAM)
---
Speaking Topics
Connectivity
Satellite communications
Mission networks
Command and control systems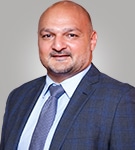 Paul Page
Technical Sales Director
Advanced Air Mobility (AAM)
---
Speaking Topics
Navigation in GPS-denied environments
Beyond Visual Line of Sight (BVLOS) operations
Connectivity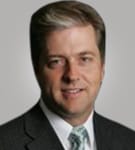 Phil Robinson
Systems Architect
Advanced Air Mobility (AAM)
---
Speaking Topics
Drone power systems
Hydrogen fuel cells
Regulatory standards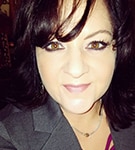 Karlene Salaiz
Senior Program Manager
Advanced Air Mobility (AAM)
---
Speaking Topics
Aircraft development programs
Agile methodology
Aircraft construction and certification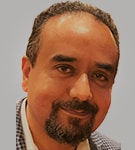 Arif Salam
Chief Engineer
Advanced Air Mobility (AAM)
---
Speaking Topics
Electric motors and controllers
Electromechanical actuators
Power systems
Electric propulsion systems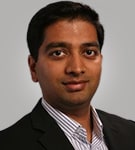 Sapan Shah
Senior Product Manager
Advanced Air Mobility (AAM)
---
Speaking Topics
Simplified Vehicle Operations
Autonomous Flight
Avionics for AAM
Propulsion for AAM
Software Development
Cockpit Systems
Satellite Communications
Agile Methodology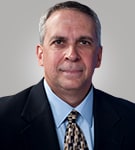 Larry Surace
Lead Systems Architect
Advanced Air Mobility (AAM)
---
Speaking Topics
Detect-and-avoid systems
Radars
Sensors
Autonomous flight
Cybersecurity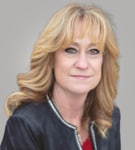 Katy Vance
Development Program Director
Advanced Air Mobility (AAM)
---
Speaking Topics
Aircraft development programs
Supplier-OEM collaboration
Agile methodology
Aerospace supply chain
Contracting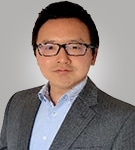 Jia Xu
CTO, Senior Director Engineering
Advanced Air Mobility (AAM)
---
Speaking Topics
AAM business landscape
Autonomy
Artificial intelligence
Military and cargo applications