/content/aerobt/us/en/search.html
Your browser is not supported.
For the best experience, please access this site using the latest version of the following browsers:
Close This Window
By closing this window you acknowledge that your experience on this website may be degraded.
About Honeywell Aerospace
Thinkers. Doers. Dreamers. Makers.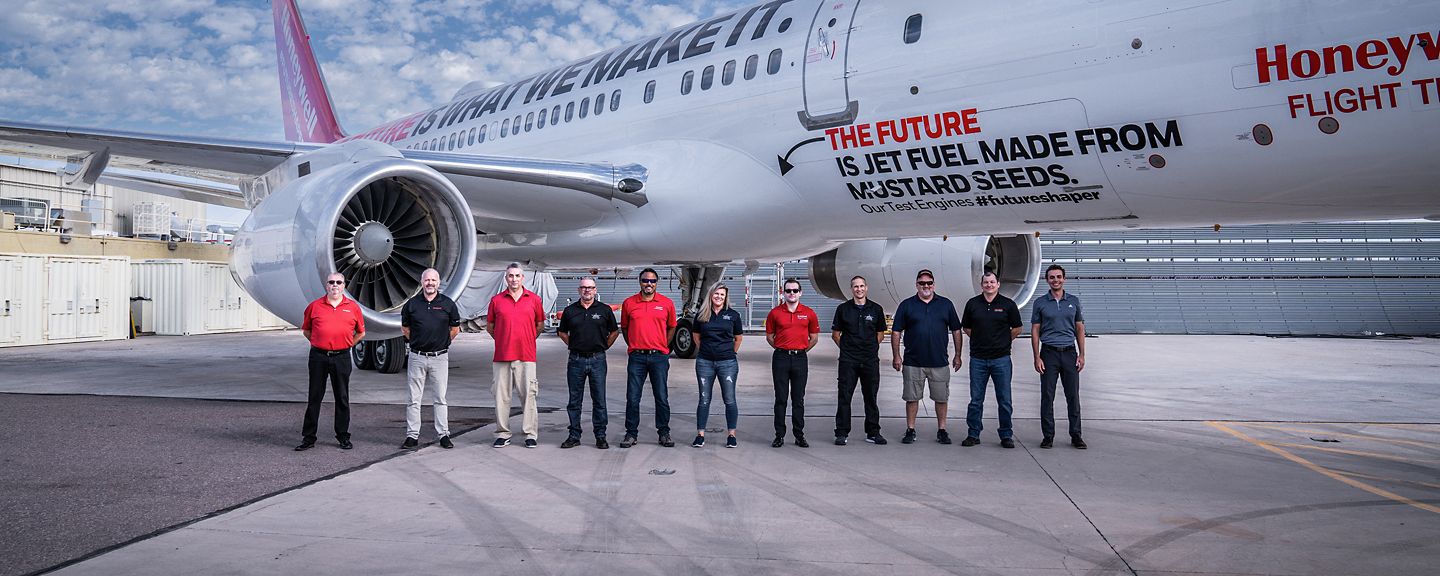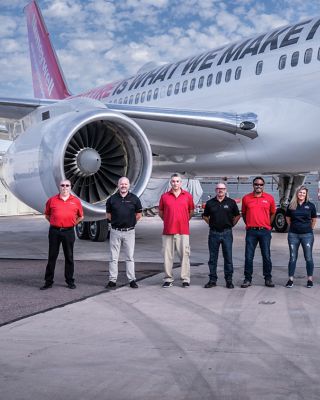 of aircraft in the world use Honeywell avionics
of satellites in orbit have Honeywell on board
auxiliary power units delivered since 1959
engines delivered since 1959
Innovating Throughout Time
For over 100 years, here are the major moments we've created to become a global aerospace leader.
2022: Honeywell Supports Artemis on the Moon
We're at the forefront of today's space travel technology. We provided 14 different products utilized onboard the Artemis spacecraft as part of critical future missions to the moon and Mars.
2017: Connected Helicopter Flight
We powered the first connected around-the-world helicopter flight with our GoDirect Cabin Connectivity services. Always-connected aviation is now a reality, anywhere on the globe.
2012: 3D Weather Radar
We introduced our highly accurate and usable IntuVue 3D airplane weather radar, at last bringing state-of-the-art weather radar to the cockpit and making flights safer.
1965: Gemini Life Support
We provided the first extravehicular life-support chest pack for NASA's Gemini space program, making space walks possible and paving the way for today's space program.
1946: Cabin Pressurization
Today, we take flying above the clouds for granted. But in 1946, our systems provided the first commercial aircraft cabin pressure system, allowing comfort at 20,000 feet.  
Learn more about Honeywell's impact throughout the ages.
Come join our team of world-changing thinkers, doers, dreamers and makers. Whether you're an expert in supply chains, a software engineer, an engineer, a customer service agent, a salesperson or a finance professional, we have your dream job. Make an impact. Make real connections. Make the best you.
Jim Currier is the President and CEO of Honeywell Aerospace.
Jim, who began in the role in August 2023, is an aerospace industry veteran, having worked for Honeywell Aerospace for close to two decades. Before his current role, Jim served as the President of the Electronic Solutions Strategic Business Unit for Honeywell Aerospace.
We're deeply committed to helping high-impact public and nonprofit institutions in our community.
Supporting the Latino Community
The Phoenix chapter of the Honeywell Hispanic Employee Network joined strategic partner Prospanica to volunteer at the Phoenix Community Garden.
Phoenix Pride
The Honeywell LGBTQ+ Southwest Chapter helped coordinate more than 50 employees, family and friends to march at Phoenix Pride.
GLAAZ
Honeywell is proud to support the Girls Leadership Academy, providing them with $25K in scholarship funds, a new broadcasting classroom, and the studio equipment necessary to make the dream a reality for generations to come.
STEM Education
We've teamed up with the Arizona Diamondbacks to support STEM learning and robotics through the Honeywell Futureshaper Robotics Program.
Here's (almost) everything you may want to know about Honeywell: news, events, podcasts, events, blogs and more.
Our aerospace experts can customize solutions based on your individual or business needs.