/content/aerobt/us/en/search.html
Your browser is not supported.
For the best experience, please access this site using the latest version of the following browsers:
Close This Window
By closing this window you acknowledge that your experience on this website may be degraded.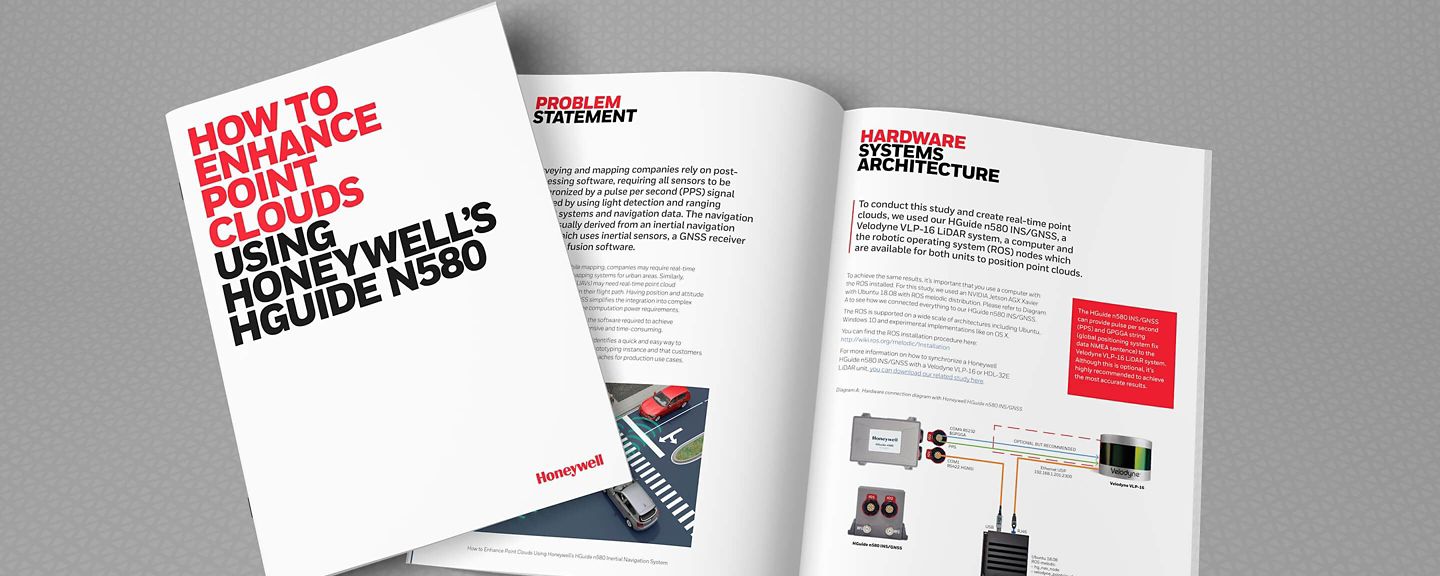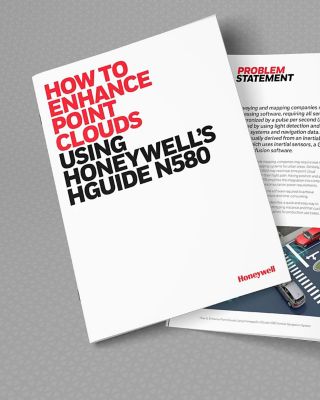 How to Enhance Point Clouds Using Honeywell 's HGuide n580 E-Guide
For companies in surveying and mapping, generating accurate point clouds is critical when creating mapping systems. Creating them real-time reduces the overhead needed in post-processing and opens new possibilities for the final application.
In this study, we identify how customers can easily create accurate point clouds in real-time using our HGuide n580 inertial navigation system (INS/GNSS) in combination with one or more sensors on a computer running the robotic operating system (ROS).
This e-guide can provide valuable insights to a variety of applications including, but not limited to:

• Agriculture
• Automotive
• Construction
• Gaming
• Industrial Equipment
• Infrastructure Inspections
• Marine (Surface & Subsea)
• Mining
• Oil and Gas
• Renewables
• Robotics
• Survey and Mapping
• Transportation
• Unmanned Vehicles (Marine, Ground and Aerial)
Related Products