/content/aerobt/us/en/search.html
Your browser is not supported.
For the best experience, please access this site using the latest version of the following browsers:
Close This Window
By closing this window you acknowledge that your experience on this website may be degraded.
GoDirect Flight Services Update
GoDirect Flight Services Update
International Trip Support: Summer Games in Tokyo
Filing International flight plans is included with your GoDirect Flight Planning service. International Flights are always more involved than domestic flight plans. The requirement to file and submit an e-APIS (Electronic Advance Passenger Information System) to notify United States Customs of any departing and arriving flight into the United States, along with having to set up and confirm landing rights upon arrival back into the United States are just examples of the complexity of filing international flights.

The degree of involvement flying to an International destination can vary substantially depending on where you are operating. Many popular destinations such as Mexico, the Bahamas, the Caribbean, and Canada are simple and involve setting up handling with the FBO or Airport Operations so they can arrange customs for your arrival. Many other international destinations, however, can be more complex and require more planning for your trip. Flying to many South American destinations, India, and China are a few more examples of destinations that require additional planning. Overflight and landing permits, arrival and departure slots, restrictions on parking, curfews, and passport validity requirements are just some of the additional considerations for operations at these and many other international destinations.
Pilots can often set up trips on their own for many popular international destinations, like Canada and the Bahamas, but this is not the case for many destinations. Thankfully, GoDirect Flight Services subscribers who are planning trips that require more expertise have the benefit of utilizing our International Trip Support (ITS).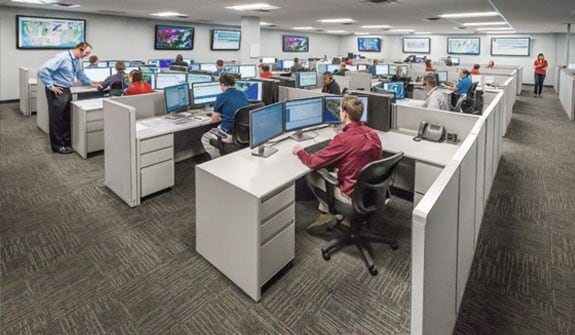 GoDirect Flight Services International Trip Support
GoDirect Flight Services partners with UAS International Trip Support (ITS) and Jetex Trip Support to provide invaluable trip planning for some of the more difficult, labor-intensive international trips. Services provided include setting up handling, overflight and landing permits, slots, crew and VIP passenger transportation, hotel accommodations, catering, and one of the most crucial aspects for any flight: jet fuel.
Using ITS for your international trip is hassle-free, saves a great deal of time, and provides peace of mind knowing everything is set up correctly and all the boxes are checked for your trip.
Go Direct Flight Services International Trip Support has been very popular with clients who have had trips to popular international destinations for conferences such as the annual World Economic Forum in Zurich, Switzerland, and major sporting events such as the 2018 World Cup hosted by Russia.
2020 Summer Games
July 24 through August 9, 2020, brings another major international event: the Summer Games in Tokyo, Japan. This is a much anticipated and highly attended event. If you're planning to attend, the time to start planning is now.
There are two primary airports in Tokyo: Narita (RJAA) and Haneda (RJTT). Haneda is close to downtown Tokyo but generally has very limited parking. In addition, Ibaraki (RJAH) will be used as the third Tokyo airport for the increased traffic during the Games. There will also be three specially designated airports several hundred miles outside of Tokyo that will be used: New Chitose (RJCC), Sendai (RJSS), and Chubu Centrair (RJGG). Non-Scheduled flights will be classified into four categories from V1– V4 and are based on passenger status. For example, the V1 category is for Heads of State and the IOC President, while V4 is for common spectators who plan to fly in.
All Japanese airports require slots for the Games. Slots and parking will be more difficult to obtain than for ordinary periods; special coordination periods for this will begin in December.
While Japan does not have true FBOs, most major airports have very high services and handling standards. One downside though is Japan is prohibitively expensive to operate in and one of the costliest international destinations to fly into. This could be even more so during the Summer Games.
If you plan to attend the Tokyo Summer Games and fly in privately, there is no better example of where using ITS to plan and execute your trip would be of great benefit. You are not going to want to handle this on your own due to the complexities and challenges with slots, parking, and regulations. ITS will also help to arrange for permits, fuel, catering, lodging, and transportation – and will even provide a trip cost estimate.
If you are interested in attending the Tokyo Summer Games or planning any other International trip, please feel to contact GoDirect Flight Services anytime via email (TripSupport@Honeywell.com) or phone (602-365-7020 – Option 3). We look forward to hearing from you!
Chris Siudara supports flight planning, datalink, and other services for Honeywell GoDirect Flight Services. He can be reached via email at Christopher.Siudara@Honeywell.com.