https://aerospace.honeywell.com/us/en/search.html
Your browser is not supported.
For the best experience, please access this site using the latest version of the following browsers:
Close This Window
By closing this window you acknowledge that your experience on this website may be degraded.
Quote Status and quoting history can now be found by navigating to "Online Ordering and Quoting" and clicking on the "My Quotes" option in the applications menu bar. Please refer to the FAQ/training topics below to learn more about How to Find Quote Status, How to Request a Quote and How to Purchase a Quoted Part.
Where To Find Quote Status
Your Quote Status and quoting history can now be found by navigating to "Online Ordering and Quoting":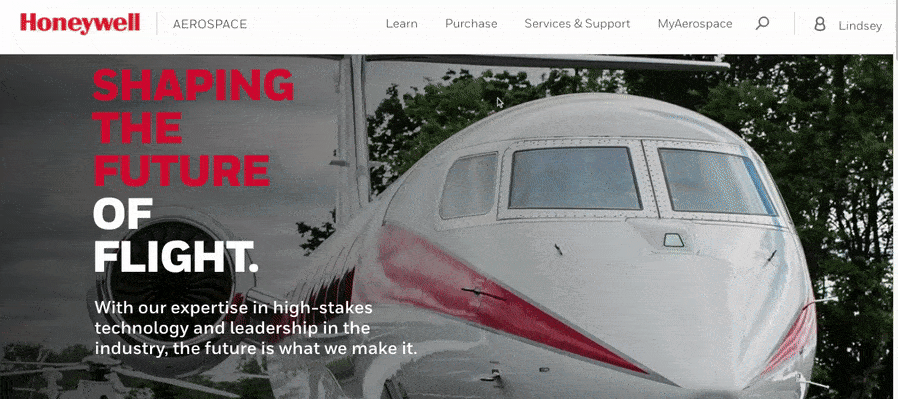 Your Quote Status and quoting history can be found by clicking on the My Quotes option in the menu bar: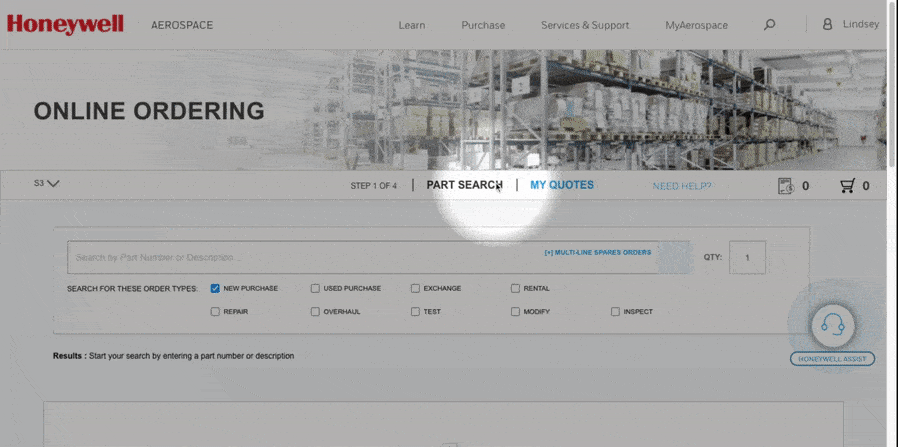 This table shows your quoting history and status of all quotes that you have created. As you create new quotes, they will also show up here. The table can be searched and filtered to get to a short list of quotes you can reference, or take action on.
Searching the My Quotes table: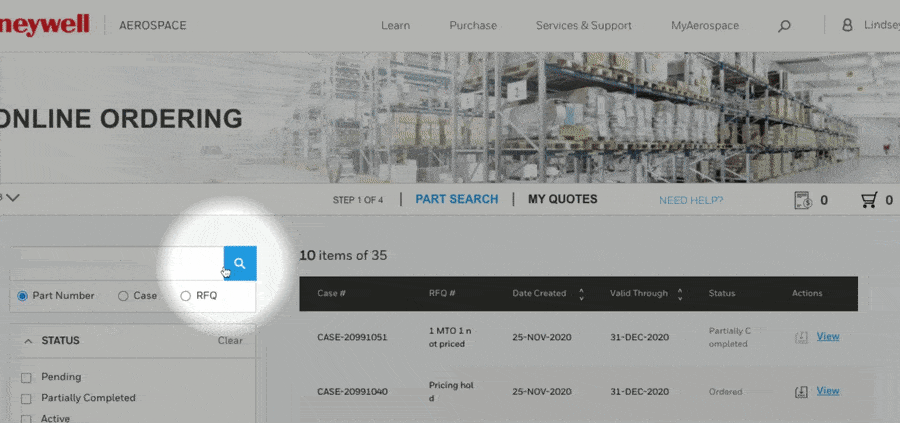 The table can be filtered by using the status, submitter, and date range attributes. See filtering by an Active status: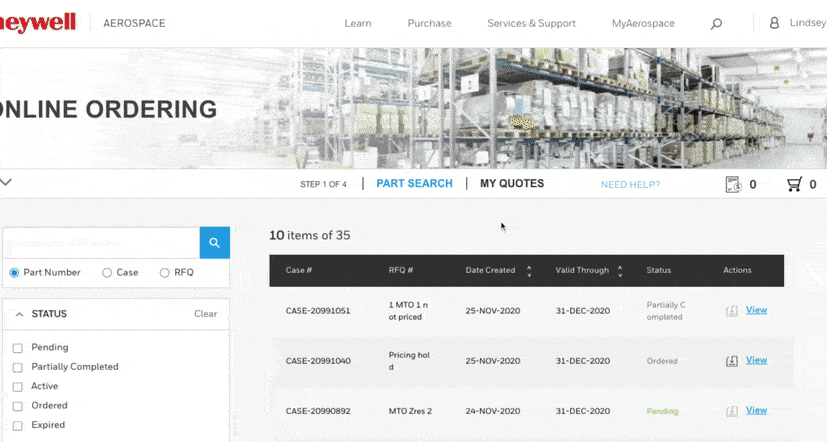 Filter by Status:
Pending: quotes that have been requested but Honeywell has not yet provided a response.
Partially Complete: quotes that have multiple line items and some line items have been quoted, while others are still being addressed.
Active: this state is assigned once all line items on the request have been addressed and the quote is available to be ordered. Quotes will remain in the Active state for up to 90 days, or until they are ordered, whichever comes first.
Ordered: quotes where all part numbers in the quote have been converted from a quote to an order.
Expired: quotes that have aged 90 days or more and are no longer available for order.
Filter by Submitter:
The quote table can be filtered by quotes that have been submitted by you, or by quotes submitted by others in your company.
Filter by Date Range:
You can refine the quotes you are viewing by their Date Created to only see quotes with a certain range. For example, clicking "60 days" shows all quotes submitted within the past 60 days.
Clicking on "View" of any line item in the My Quotes table will take you to the detailed view for that quote, showing: the account information and requestor, as well as the part number, description, and the quoted lead time and price for each part number-line item.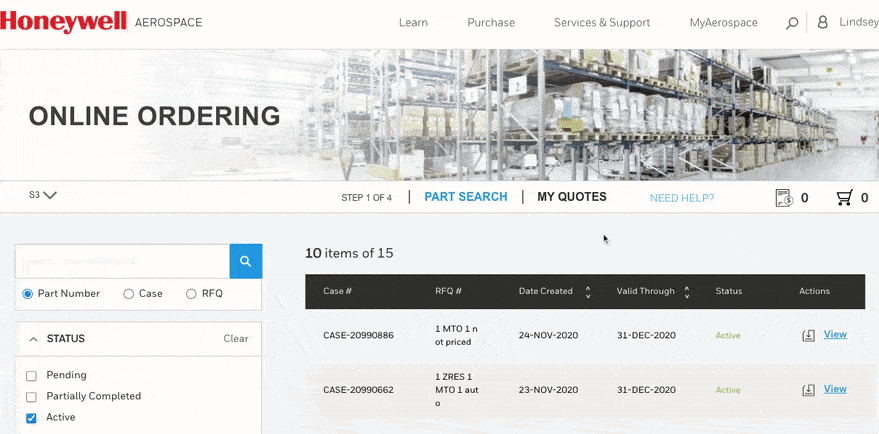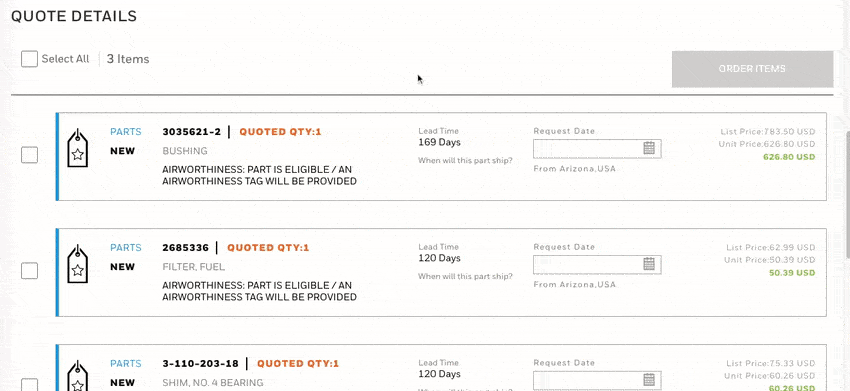 For any Active, quoted part you wish to purchase, click the checkbox next to the line item to select it, and the "order" button will turn blue. Clicking the "Order" button will direct you into the Online Ordering cart, where you can proceed to checkout as normal.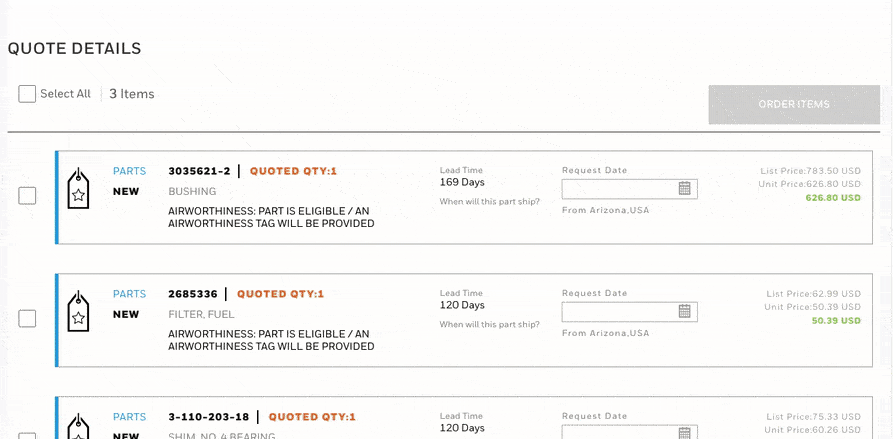 When searching for parts in Online Ordering, clicking the "Request Quote" button will add the part to a new quote list, found on the screen next to the shopping cart. If you need to quote multiple parts, this list will keep the parts you add until you are ready to submit the quote request.