/content/aerobt/us/en/search.html
Your browser is not supported.
For the best experience, please access this site using the latest version of the following browsers:
Close This Window
By closing this window you acknowledge that your experience on this website may be degraded.
Wheels and Braking Systems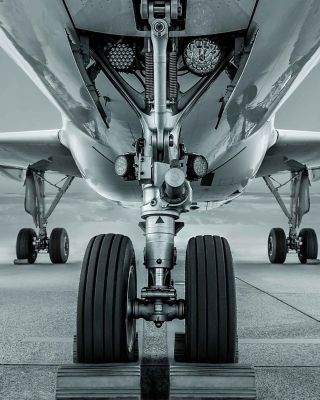 Stopping Power Where the Rubber Meets the Tarmac
From the demanding missions of the F-35 Joint Strike Fighter to the high-energy absorption needs of the Airbus A380, our wheels and brakes continue to exceed industry standards in friction material performance and systems solutions.
Wheels and Braking Systems
Our wheels and braking systems work in the most demanding conditions due to their advanced integrated system design and our global service and support.
Extended Life With Less Weight
Our advanced wheel and braking designs save weight, reduce maintenance costs, and help extend overall brake life. They come with advanced design capabilities, including structural, thermal and dynamic analysis, as we lead industry standards in friction material performance and systems solutions.
Uncompromised Safety
Our uncompromising dedication to safety is at the forefront of the design of all our wheels and braking systems (WBS), which are fully certified to meet regulatory and original equipment manufacturer (OEM) specifications. We have repair and overhaul shops around the world to keep everything up to spec.
Lower Cost, Even In Combat
Our wheels and replacement parts are manufactured for extended service life and lower ownership costs. Our military systems operate in severe environments and ensure quick turnaround in combat situations. We're committed to advancing our technology and services to the defense sector.
Receive new Honeywell information right to your inbox.
Sign up for our newsletter to stay current on all our latest happenings.
See why Honeywell is the go-to choice for industry-leading solutions.
Expert Insights For All Your Aerospace Needs.
Stay up to date on what's happening with Honeywell.
Our Aerospace experts can customize solutions based on your individual or business needs.