/content/aerobt/us/en/search.html
Your browser is not supported.
For the best experience, please access this site using the latest version of the following browsers:
Close This Window
By closing this window you acknowledge that your experience on this website may be degraded.
Cabin Management & Cleaning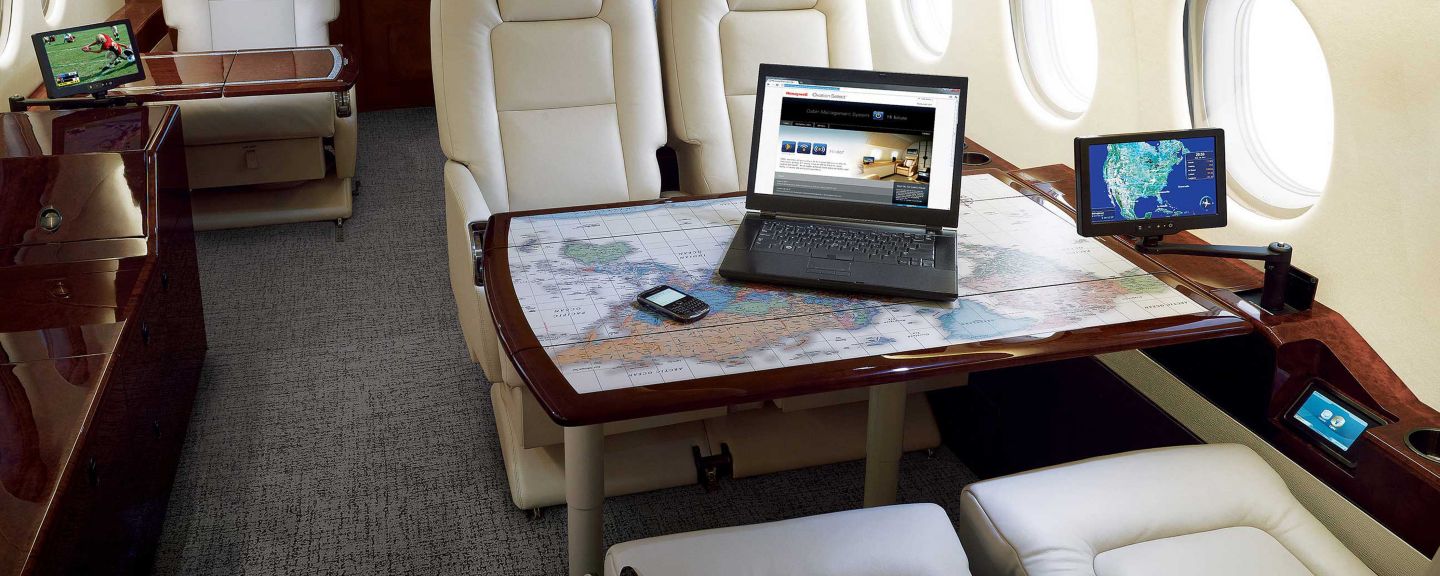 Keeping Cabins Connected and Clean
In our global world, it's never been more important to stay connected between destinations. Our Ovation Select Cabin Management System ensures passengers never lose a beat of productivity or entertainment, while our UV Treatment Systems provide passengers with cleaner onboard environments than ever before.
Ovation Select Cabin Management System
This cabin management system provides business customers with the tools necessary to experience reliable ground-to-air communication, increasing productivity while also ensuring a seamless entertainment experience during flight.
Honeywell UV Treatment Wand
The UV Treatment Wand is a portable surface cleaning device housed in a lightweight carrying case with attached battery designed to access smaller areas to clean surfaces.
Honeywell UV Treatment System
Our UV Treatment System is a cost-effective method, customizable according to aircraft size, to quickly clean surfaces throughout cabins between flight operations.
Improved Connectivity
Our Ovation Select cabin management system provides passengers on business jets with the productivity tools and connectivity options necessary to complete work assignments. Our advanced designs and global support network keep your cabin management system ready and available.
Improved Cleaning and Health
Honeywell's technology is making flights safer with our latest surface cleaning devices. From enhanced cleaning protocols to touchless entry points, our cleaning solutions significantly reduce disease-spreading bacteria and viruses to keep crews and passengers healthy.
Detail Focused
Our attention to detail within our connectivity options and cleaning methods combine to create a more enjoyable, productive and safer flight experience. This creates a cabin management approach which leads the industry in best practices and customer satisfaction.
Receive new Honeywell information right to your inbox.
Sign up for our newsletter to stay on top of all of Honeywell's latest happenings.
See why Honeywell is the go-to choice for industry-leading solutions.
Expert Insights for All Your Aerospace Needs.
Stay up to date on what's happening with Honeywell.
Our aerospace experts can customize solutions based on your individual or business needs.