/content/aerobt/us/en/search.html
Your browser is not supported.
For the best experience, please access this site using the latest version of the following browsers:
Close This Window
By closing this window you acknowledge that your experience on this website may be degraded.
ARINC 623 Oceanic Clearance
ARINC 623 Oceanic Clearance
Controller Pilot Datalink Communications (CPDLC) using the FANS 1/A network has become the primary means of communicating with ATC in oceanic regions around the world. Obtaining the required clearance via datalink prior to entering most of these regions requires the use of the ARINC 623 (A623) functionality of the FMS. This article will clear up some of the confusion around A623.
What is ARINC 623?
ARINC 623 is an ACARS messaging standard that allows direct datalink communication with ATC for specific air traffic service (ATS) functions. This includes D-ATIS, ACARS-DCL (departure clearance outside of the U.S.), and oceanic clearance. ATS functions are accessed in the FMS via the ATS prompt on the datalink main menu as shown in Figure 1. The oceanic clearance request page is accessed via a prompt on the ATS Menu as shown in Figure 2.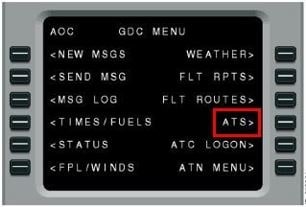 Figure 1. Datalink Main Menu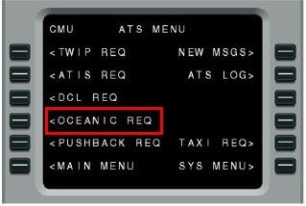 Figure 2. ATS Menu
Requesting an Oceanic Clearance
Oceanic clearance (CLX) procedures vary by region; specific requirements for each must be followed and are published in each country's Aeronautical Information Publication (AIP). Procedures for the North Atlantic region are found in NAT Doc 007 and the current NAT OPS bulletins. In all cases, a clearance must be requested and obtained prior to the Oceanic Entry Point (OEP). The timing of this request must be done in accordance with each region's AIP (this information is typically found in the Jeppesen Airway Manual text pages).
A general rule of thumb is that a clearance should be requested at least 40 minutes prior to the OEP. If departing from an airport that is less than 40 minutes flying time to the OEP, the operator will most likely be getting their oceanic clearance on the ground prior to takeoff. Enough time should be allowed to request, receive, and understand the oceanic clearance (or amended clearance) well before reaching the OEP.
The oceanic clearance request is made via the OCEANIC CLX page. These fields must be filled in with the following information (as shown in Figure 3):
Oceanic Entry Point (OEP) or "Entry Fix"
ETA for the OEP
Requested Mach Number
Requested Flight Level
ATC Facility Identifier
The FLT ID field is normally populated by the FMS but must be checked to ensure it matches the ICAO flight plan - especially if a variable callsign is filed. After the page is reviewed, the REQUEST prompt is selected as shown in Figure 3.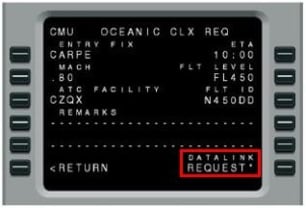 Figure 3. Oceanic CLX Request Page
Accessing the OCEANIC CLX page should not be confused with the ATC LOGON / STATUS page for FANS or ATN CPDLC shown in Figure 4. Operators are reminded that A623 messaging is not FANS or ATN CPDLC.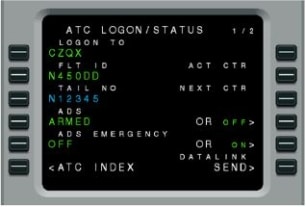 Figure 4. ATC Logon/Status Page for CPDLC
ATC will normally acknowledge receipt of the clearance request within 5 minutes. This will be displayed as an "ATC Status" message (Figure 5). Once the CLX is received and reviewed, the ACKNOWLEDGE prompt is selected, as shown in Figure 6.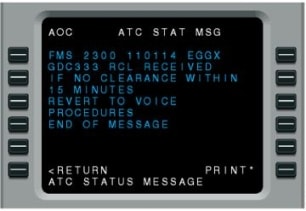 Figure 5. ATC Status Message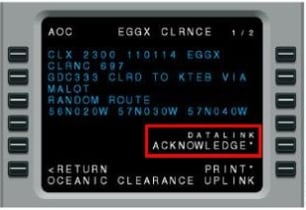 Figure 6. CLX Received
After the crew acknowledges the oceanic CLX, ATC will send a final clearance confirmation message, shown in Figure 7.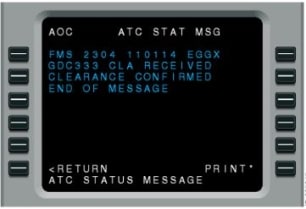 Figure 7. ATC Clearance Confirmation
If operators do not receive the oceanic clearance or have an issue with any part of the clearance (or amended clearance), revert to voice procedures. Communications with ATC after being cleared into oceanic airspace should be made using standard CPDLC procedures.
---
Derek Fiedler supports RNP, Datalink, and Forge Flight Services for Honeywell Flight Technical Services. He can be reached via email at Derek.Fiedler@Honeywell.com.