/content/aerobt/us/en/search.html
Your browser is not supported.
For the best experience, please access this site using the latest version of the following browsers:
Close This Window
By closing this window you acknowledge that your experience on this website may be degraded.
Flight Bag Pro Changes
Latest Improvements and Upgrades
The Honeywell Forge Team is excited to announce several improvements and changes to the Flight Bag Pro app. This first change will affect some users who only use the app intermittently. Currently, users can log in and maintain their log in status until the service is interrupted or they log out manually. With the latest security enhancement, if a user is "inactive" for more than seven days, the system will log them off and they will need to re-authenticate their credentials the next time they log in. Figure 1 shows the blank Login screen that some users may see when opening the app. Simply tap the blue Login button to get started.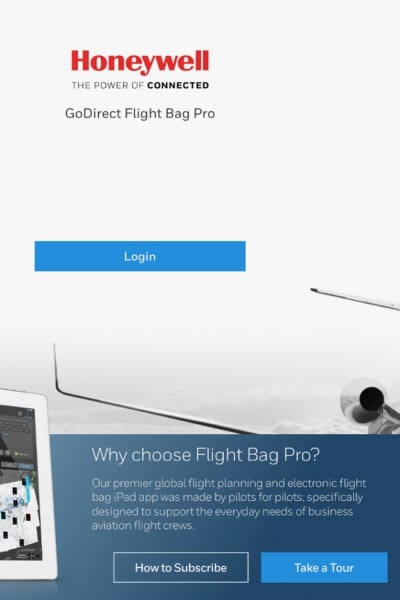 Figure 1: Flight Bag Pro Login Screen
The Honeywell/Forge Login screen is then displayed where users enter their Honeywell credentials. This change is important to note because previously users signed in to the app using their Honeywell ID. The new enhancements require users to log in using their email address, as shown in Figure 2.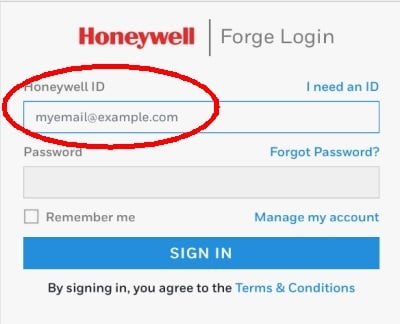 Figure 2: Logging On With an Email Address
If a user cannot remember their credentials, they can tap the Manage my account button, which takes them to the Profile Management tool shown in Figure 3.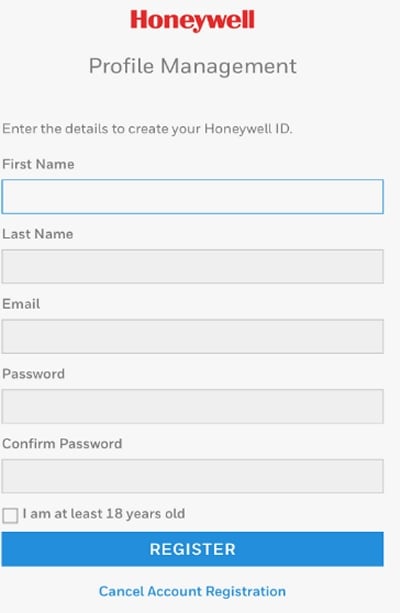 Figure 3: Profile Management Tool
Users can also tap the I need an ID link (Figure 2) to create an ID, if necessary, which also opens the Profile Management tool. Simply follow the prompts to create a Honeywell ID, then tap Register.
If a user forgets their password, they can tap the blue Forgot Password? link (Figure 2), then follow the prompts to reset it, as shown in Figure 4. Here, users will need to remember their Honeywell ID before being able to reset.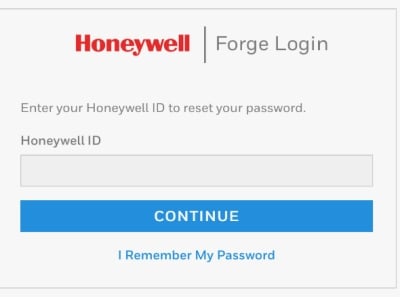 Figure 4: Reset Password
These enhancements will not affect users who are active in the system every day or who log in more than once in seven days. Users will receive an email notification, banner announcement on MyGDC, or a notification when they log into the Flight Bag Pro app. Users who have any questions or concerns regarding this change may call Flight Sentinel for assistance.
After successfully logging in, users may be greeted by a pop-up confirming their activation. A blue tutorial discussing some of the features of the system may be overlaying the usual Start page. Tapping the OK button shown in Figure 5 closes the pop up. Users can also tap the blue Dismiss Tutorial button if they do not wish to view it.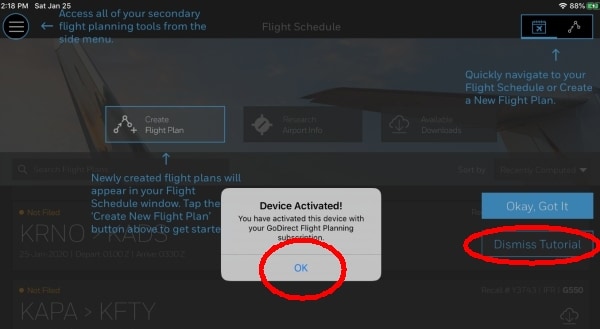 Figure 5: Confirming Activation
Tapping the Okay, Got It button shown in Figure 6 continues the tutorial. Users can also dismiss the tutorial at any time by tapping Dismiss Tutorial. The app then reverts to the usual Flight schedule start page.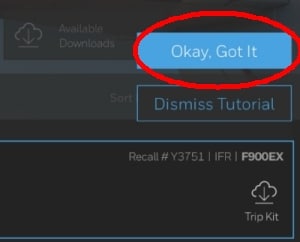 Figure 6: Okay, Got It Button
Swift Broadband and JetConnex
In addition, Flight Bag Pro has created an improvement for users who use Swift Broadband and/or JetConnex. These users can now view their coverage in the app. Simply tap the Overlays icon, tap Coverages, then select the desired coverage, shown in Figure 7.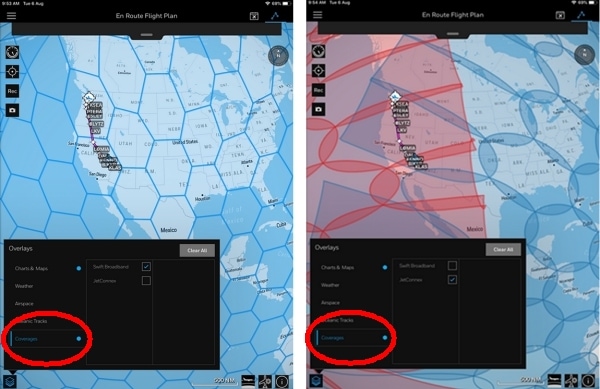 Figure 7: Swift BroadBand and Jet Connex Coverage
Position Reports and Flight Plan Routing
Users will now be able to view their position reports and plot their flight plan routing using additional links and options located under the Go FLY menu option, as shown in Figure 8. Users will also be able to store their position reports in the Trip Kit and replay their Flight Plan Route.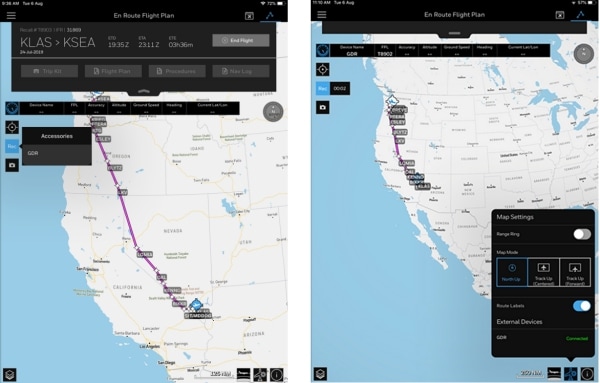 Figure 8: Position Reports and Flight Plan Routing Options
Auto-Populating Email Addresses
The app will now "auto-populate" email addresses. If users enter their email address in the Profile Page or update their Trip Kit with an email address, the system will "remember" the emails and auto populate the address. More details about this change are discussed in Chapter 10 of the User Guide, which can be found by tapping the Hamburger icon at the top-left of the screen, shown in Figure 9.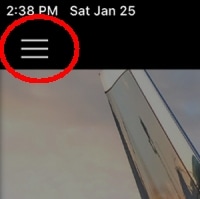 Figure 9: Hamburger Icon
Tapping the Hamburger icon opens the side menu option shown in Figure 10.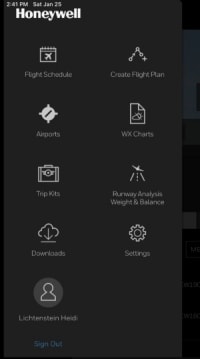 Figure 10: Side Menu Option
Tapping the Sillouhette icon displays the user's personal profile information. Tapping the Address & Contact tab adds the user's email address (Figure 11). Fill out all of the remaining tabs labeled "required" before tapping the blue Save & Complete button.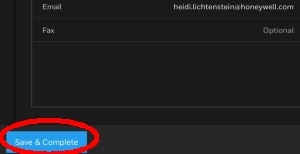 Figure 11: Save & Complete Button

The Honeywell Forge team is committed to providing a user-friendly and reliable flight planning experience. Be on the lookout for more updates and improvements coming soon!
---
Heidi Lichtenstein supports flight planning, datalink, and other services for Honeywell Forge Flight Services. She can be reached via email at Heidi.Lichtenstein@Honeywell.com.