/content/aerobt/us/en/search.html
Your browser is not supported.
For the best experience, please access this site using the latest version of the following browsers:
Close This Window
By closing this window you acknowledge that your experience on this website may be degraded.
A Heads Up on Heading Logic
A Heads Up on Heading Logic: A Look Into Standard Instrument Departures That Call for a Heading to Altitude Leg
Pilots operating aircraft using Primus Epic, Primus Apex, NZ, or IC Flight Management Systems (FMS) might encounter a situation while flying certain Standard Instrument Departures (SIDs) that call for a Heading to Altitude (VA) leg procedure in which these systems will fly the procedure as a track instead of a heading.
Pilots should manually intervene and fly a heading to avoid any potential traffic conflicts. Service Information Letter (SIL) D201210000071 further explains this behavior.
NOTE: NG FMS (G650, G600, G500, F8X, E2, EjetsE1 (170/190 Lineage with Load 27.1)) accepts all leg types and is unaffected.
While incorrectly flying a track instead of a heading may have a minimal effect in a low wind condition, the effect may be greater during high crosswind conditions on extended VA legs. Lateral separation between aircraft can be reduced - especially where there are parallel runways as shown below.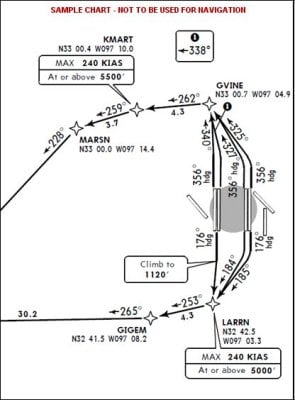 Greater Effect in High Crosswinds on Extended Heading Legs
The difference in ground track has been noted by the FAA and they have requested that Honeywell remind operators of how the FMS operates.
For example, consider the SID described in the figure below:
The procedure states Climb Heading 293
The FMS creates a Course to Altitude (CA) in lieu of a Heading to an Altitude (VA)
The FMS will then fly a track and not a heading
Course to Altitude in Lieu of Heading to an Altitude
As always, if you have questions or comments about this or any other article, please contact us at FTS@Honeywell.com.
Program Pilot Rob Erlick supports Honeywell NZ FMS 6.1 for Flight Technical Services. He can be reached via email at Robert.Erlick@Honeywell.com.