/content/aerobt/us/en/search.html
Your browser is not supported.
For the best experience, please access this site using the latest version of the following browsers:
Close This Window
By closing this window you acknowledge that your experience on this website may be degraded.
DU-875 / 885 Liquid Crystal Displays
The Honeywell DU-875 / 885 display upgrade replaces old cathode ray tubes (CRT) with modern liquid crystal displays (LCD). Benefits include:
Updates cockpit to latest technology
Brings brighter, clearer, high resolution picture to the pilots; runs cooler, creates less heat in cockpit
Lower cost of operation - increases reliability by 2X and lowers weight by seven pounds per display unit
Very quick "plug and play" display replacement solution – can be done in less than a day – no downtime
Primus Elite Synthetic Vision
Honeywell's Primus Elite Synthetic Vision adds new levels of sophistication and safety enhancements to your cockpit. Synthetic vision realistically depicts the flight path as an easy-to-understand overlay on the primary flight display, just as it would appear out the cockpit windscreen.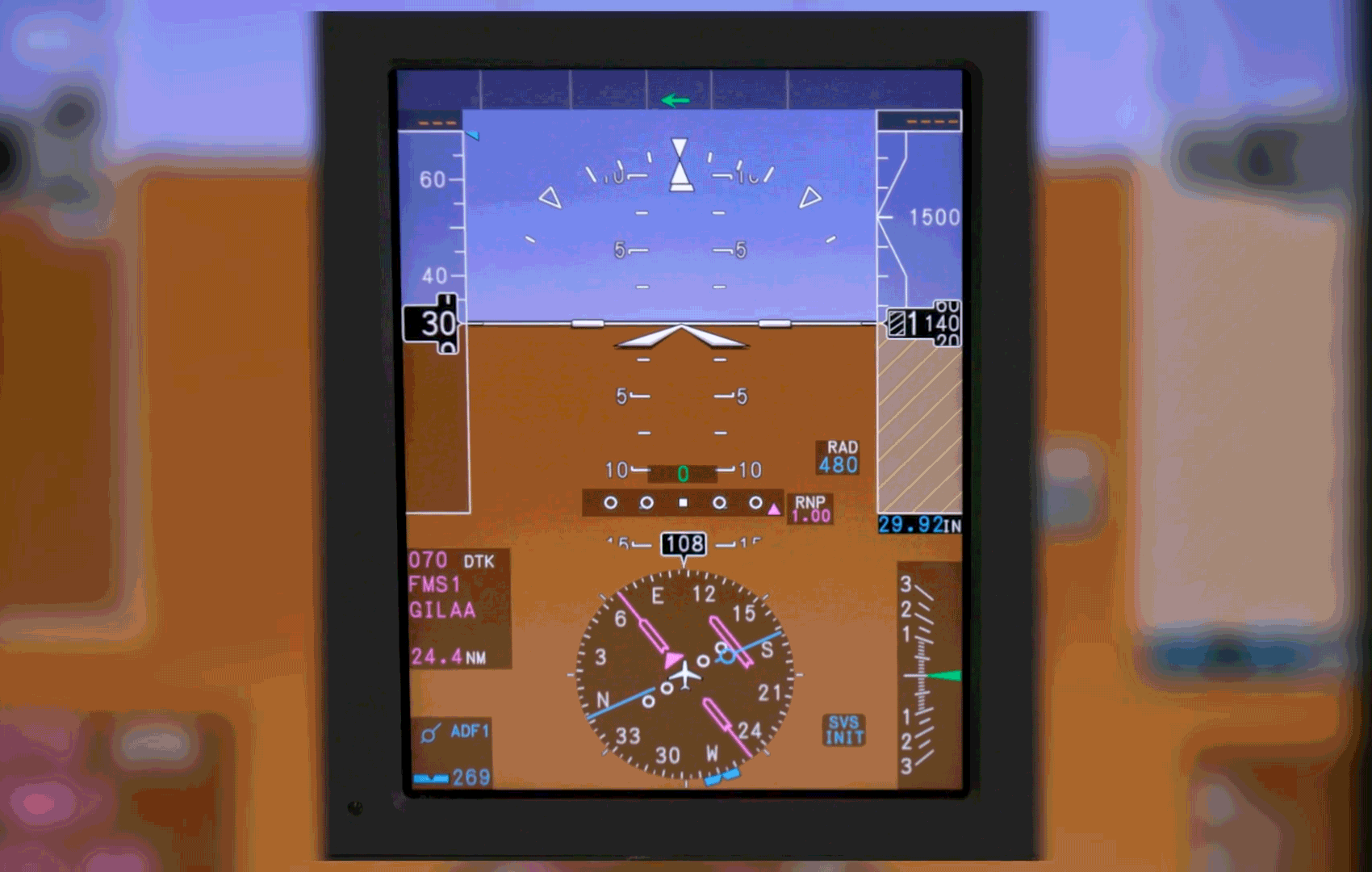 Hazardous Landings Made Safer by Increased Situational Awareness
Honeywell's Primus Elite Advanced Features mean calm approaches, even in the mountains.
Primus Elite Incentive Offer
Save up to $200,000. Upgrade your outdated CRTs, add Synthetic Vision and advanced features and save.
Explore additional upgrade solutions and savings incentives for Global operators.