/content/aerobt/us/en/search.html
Your browser is not supported.
For the best experience, please access this site using the latest version of the following browsers:
Close This Window
By closing this window you acknowledge that your experience on this website may be degraded.
Radar Corner – The 3D Volumetric Buffer Explained
Radar Corner – The 3D Volumetric Buffer Explained
Quick Topic Video of the RDR-4000 and RDR-7000 3D Buffer

The RDR-4000 and RDR-7000 weather radar systems use a 3D volumetric buffer. If you've ever wondered what that is, then this quick topic video is for you. We'll briefly explain what information goes into the buffer, and then take a 3D tour - no 3D glasses required!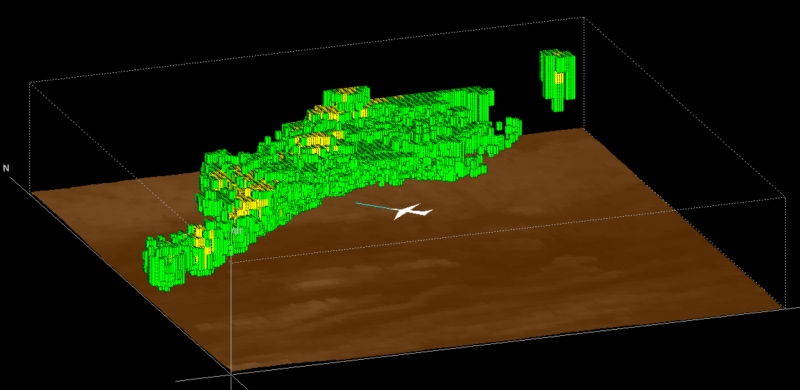 Figure 1. 3D Volumetric Buffer
This is also the first Flight Technical Services "Quick Topic Video." So, please click on the video link and let us know what you think. https://youtu.be/ciN7lg9KjXQ
---
Program Pilot Stephen Hammack supports Honeywell Apex and radar for Flight Technical Services. He can be reached via email at Stephen.Hammack@Honeywell.com.