https://aerospace.honeywell.com/us/en/search.html
Your browser is not supported.
For the best experience, please access this site using the latest version of the following browsers:
Close This Window
By closing this window you acknowledge that your experience on this website may be degraded.
The RNP Corner
Canadian RNP AR Procedures
U.S. operators authorized to conduct Required Navigation Performance – Authorization Required (RNP AR) approaches are now able to utilize these types of procedures in Canada. The FAA recently added all Canadian RNP AR procedures to its "Foreign Facilities Approved for RNP AR Operations" master list. Currently, there are more than 50 published RNP AR procedures available at Canadian airports.

U.S. operators may only conduct foreign RNP AR procedures that are published on the FAA master list. Each procedure on this list is examined by the FAA and verified that the design and navigation coding meet the required criteria for U.S. operators.
Excerpt From FAA Foreign Facilities Approved List
Operators who wish to conduct RNP AR operations in Canada should contact their Principle Inspector (PI) to have their FAA Letter of Authorization (LOA) C-384 Table 2 updated to include all NAV CANADA RNP AR procedures. U.S. Part 91 operators do not need any further authorization from Transport Canada. U.S. Part 135/121 or other non-Canadian registered operators wishing to add RNP AR authority to their Transport Canada Foreign Air Operator's Certificate should contact Transport Canada at: foa-aoe@tc.gc.ca.
Regulatory guidance requires a special validation of the navigation database for RNP AR approaches by the navigation database supplier. Honeywell provides RNP AR navigation database validation services with an FAA-approved process. Current subscribers to Honeywell's database validation service will start to see the Canadian RNP AR approaches in their navigation databases as the individual procedures pass validation. Operators interested in the RNP AR Navigation Database Validation Service can contact Database Services Accounts at DSA@honeywell.com.
RNP AR operations have provided numerous benefits at Canadian airports for several years now. At Calgary International, one of the country's largest high-volume airports, the use of RNP AR has helped increase arrival flow. Aircraft cleared on RNP AR approach procedures to parallel runways can safely land simultaneously without requiring the current conventional separation minimum of 1,000 feet vertically or three nautical miles laterally. This is reducing arrival constraints put on operators.
Another benefit of RNP AR procedures is greater and safer access to terrain-challenged airports such as Kelowna International in British Columbia, one of the busiest year-around tourist destinations. RNP AR provides for a more stabilized approach through clearly defined lateral and vertical flight paths.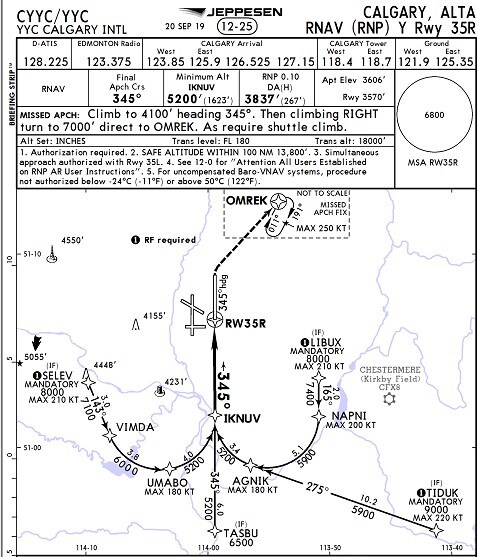 Calgary Intl. RNP AR Approach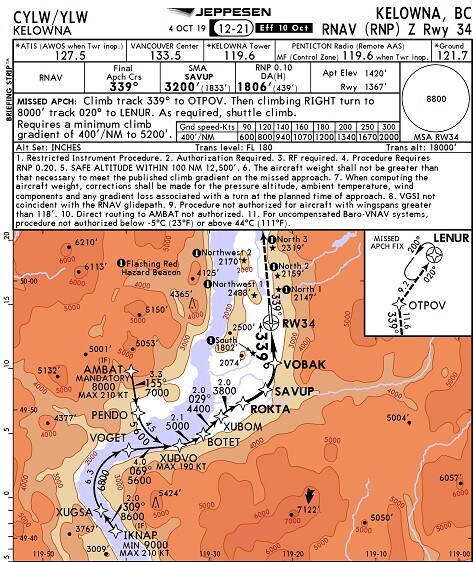 Kelowna Intl. RNP AR Approach
Due to the reduced obstacle and terrain clearance designed in RNP AR procedures, the FAA and regulatory authorities worldwide have special certification requirements for the aircraft and crew. Information on FAA guidance is available in Advisory Circular AC 90-101A and AMC 20-26 for EASA. Canadian operators must comply with AC 700-024.
Operators can learn more about RNP AR and the approval process by contacting GoDirect RNP Consultancy.
Please contact Honeywell Flight Technical Services with any questions or operational issues.
Derek Fiedler supports RNP, Datalink, and GoDirect Flight Services for Honeywell Flight Technical Services. He can be reached via email at Derek.Fiedler@Honeywell.com.